Fashion
The November 2016 issue of ELLE Spain puts the spotlight on office wear with this editorial. Called 'Armas de Mujer', model Elena Melnik gets down to business in sharp looks. Photographer David Burton captures the brunette in chic styles ranging from oversized suiting to sculpted tops and leopard prints. Stylist Alberto Zanolettichooses the designs of Louis Vuitton, Gucci, Dolce & Gabbana and more for the spread. Jean Luc Aramin worked on hair with Tiina Roivainen on makeup.
Fashion
Well, this is a bummer. New York-based womenswear line Suno has reportedly shut down with no plans to produce its spring 2017 collection, according to Business of Fashion. The publication also cites "multiple sources" who said the label was unable to find an investor to help maintain its operations and foster growth. The label's resort 2017 (and final) collection will be available among retailers worldwide.
"After eight extraordinary years, we have decided to close this chapter and let this resort collection be our last delivery," said Suno founder and chief executive Max Osterweis in a statement provided to BoF. "We have been humbled by the incredible support that we have had from the moment we launched. It's been a wild and wonderful journey and we would like to extend our deepest thanks to everyone who has been there along the way."
Osterweis, who worked in the film industry before founding Suno in 2008, started the brand by first sourcing East African textiles with plans to start producing womenswear in Kenya. Erin Beatty, a friend and veteran designer (Tory Burch, Generra, Gap), joined Osterweis to run the brand, which quickly garnered support from publications like Vogue and such famous names as Michelle Obama, Sofia Coppola, Michelle Williams and Solange.
Upon its first official New York Fashion Week presentation in 2011, Suno was named a CFDA/Vogue Fashion Fund finalist that same year, as well as in 2012. In 2013, the brand received a CFDA Swarovski Award and in 2014 was a finalist for the LVMH Prize.
Throughout Suno's success, Osterweis and Beatty maintained the luxury label's commitment to social and corporate responsibility. Fair and legal working conditions were held at a high standard for production, which primarily took place in New York City and India, along with smaller batches in Kenya, Italy and Romania. The creative duo championed and collaborated with local artisans from those countries as well.
We reached out to a representative for Suno, who does not have a comment at this time. No word yet on Osterweis's next move but BoF also reports that Beatty could possibly continue her design career at a new or established label in New York.
Fashion
Actress Jessica Alba is all smiles on the October 2016 cover of Shape Magazine. The Honest Company co-founder wears a black swimsuit with mesh detail paired with a white blazer. Photographed by Adam Franzino, Jessica wears looks from The Honest Company's Beauty line. The 'Mechanic: Resurrection' star shows off plenty of autumn makeup inspiration. From shimmering eyeshadow to dark plum lipstickshades, Jessica stuns in each shot.
In her interview, Jessica talks about her routine for slimming down. "With exercise, I get a little more toned and I definitely feel stronger, but my diet is much more important if I'm trying to slim down. In that case, I usually don't eat gluten, dairy, fried foods or processed foods. I try to stick to a diet that's low in sugar and carbs and high in lean protein and vegetables."
JESSICA ALBA – SHAPE MAGAZINE – OCTOBER 2016
Fashion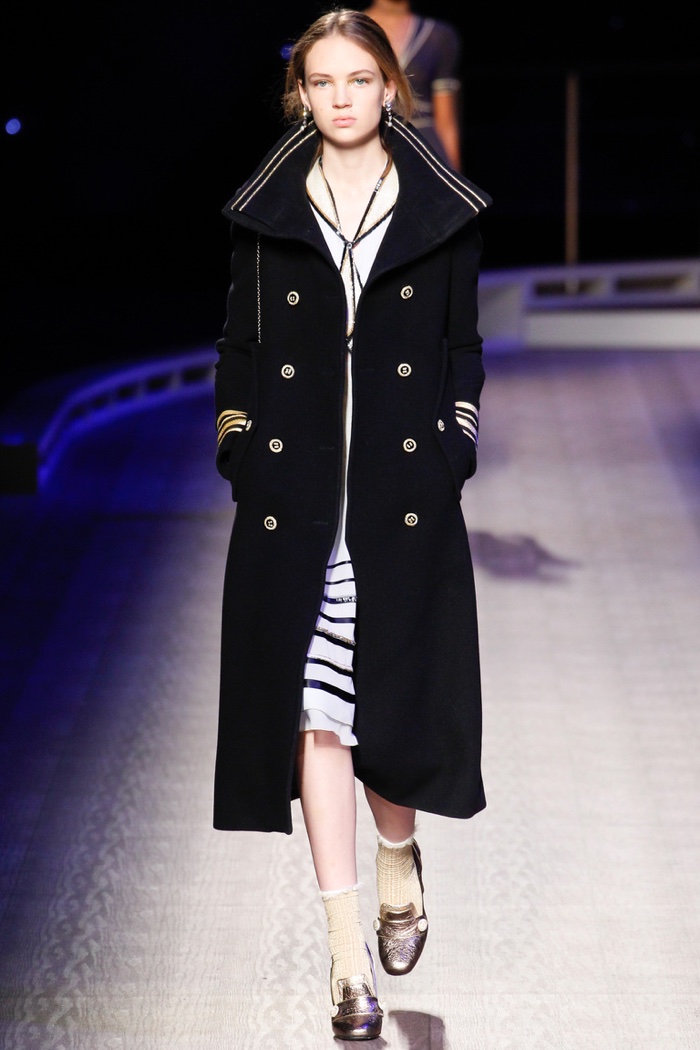 When it comes to jackets, a military inspired touch is one way to take your outerwear game to the next level. And just don't take our word for it. The fall-winter 2016runways saw plenty of tailored pieces including long officer coats and cropped Victorian numbers. From Givenchy to Tommy Hilfiger to Alexander McQueen, fashion's top names celebrated the sharpest military pieces. Check out some more fall outerwear inspiration as well as more affordable ways to take on the trend below.
MILITARY JACKET TREND FOR FALL/WINTER 2016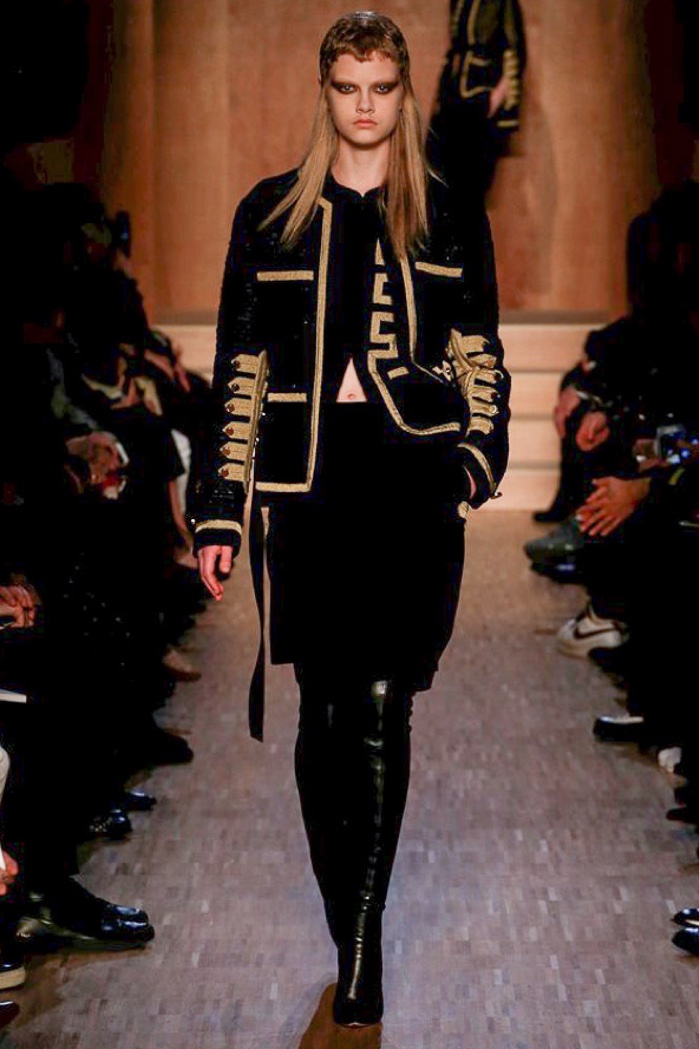 Fashion
Camila Morrone is a star on the rise, appearing in CR Fashion Book's spring edition, and now named the face of Argentinean label A.Y. Not Dead's spring-summer 2017 campaign. Photographed by Sebastian Faena on location in Switzerland's St. Mortiz, Camila takes in the picturesque sights while wearing casual style. From denim shorts to silver bombers and track jackets, the blonde stands out against the beautiful backdrop.
CAMILA MORRONE – A.Y. NOT DEAD SPRING 2017 CAMPAIGN
CAMILA MORRONE – VOGUE TURKEY – SEPTEMBER 2016 COVER
In addition to her recent campaign, Camila was also revealed as the September 2016 cover star of Vogue Turkey. Captured by Sebastian Faena, the model wears her golden tresses in glamorous waves while wearing a Miu Miu jacket. A teaser shot from the accompanying editorial shows her posing in bed, clad in a yellow Pradadress.
Fashion
Caroline Trentini stuns on the September 2016 cover of Vogue Brazil. Photographed by Zee Nunes, the top model breastfeeds her newborn son Benoah in the shot. Inside the magazine, Caroline heads outdoors in looks from the fall collections. StylistPedro Sales selects a mix of dreamy gowns, ruffle embellished skirts and straw hats for the blonde to wear. The designs of Louis Vuitton, Miu Miu, Gucci and more stand out in the spread.
Categories

New Posts

Hot Posts